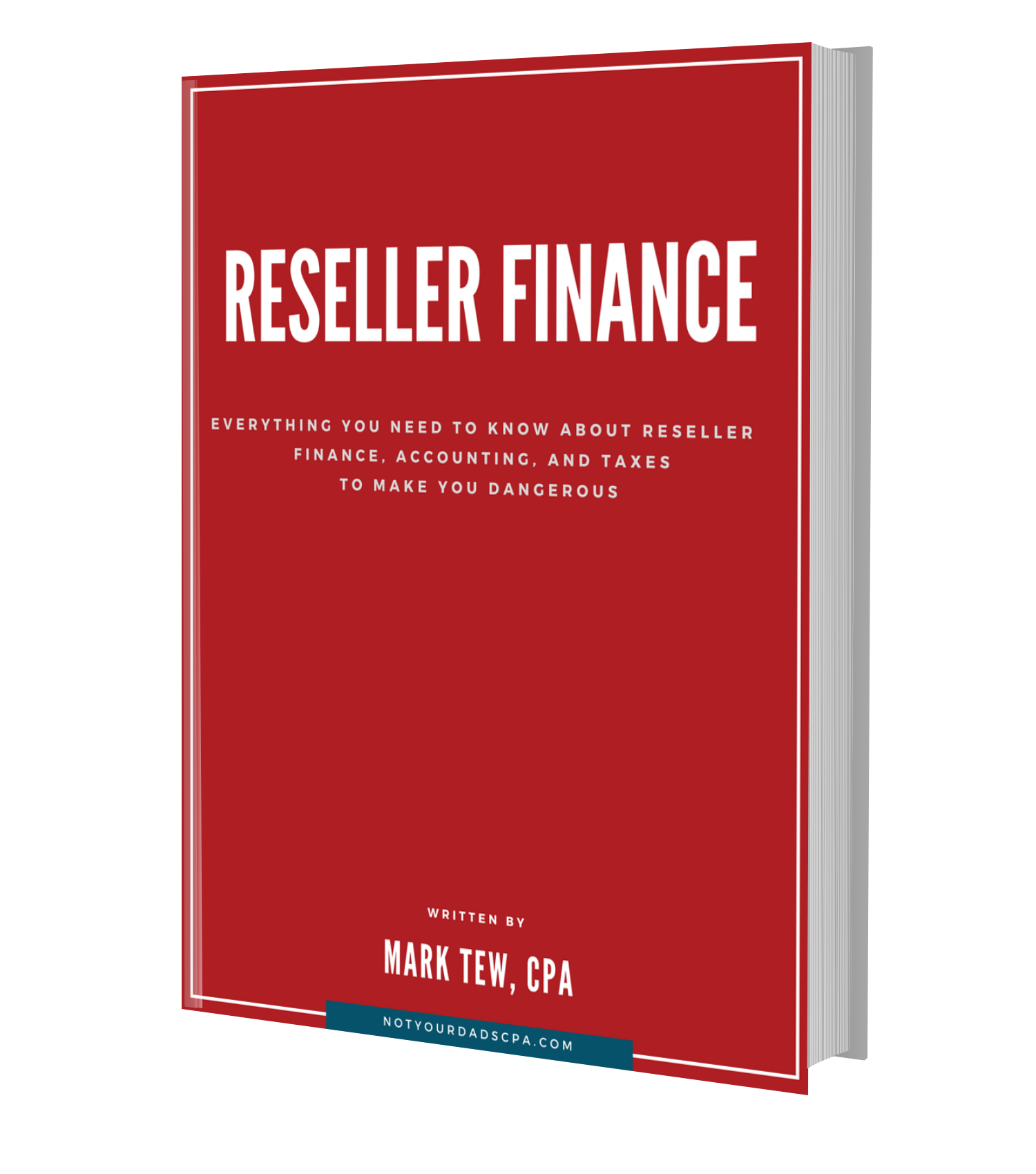 Everything you need to know about reseller finance, accounting, and taxes to make you dangerous
Have you ever asked any of these questions?
Do I need to pay taxes?
What if I haven't kept good records?
How should I track my inventory?
How much should I be setting aside for taxes?
Do I need to keep my receipts?
What can I deduct?
Do I need a business account?
Should I register as an LLC?
Do I need to collect sales tax?
Reseller Finance is a 70+ page eBook packed full of answers to the most common questions resellers ask with respect to their business numbers.
We cover everything from how to find the information you need to be tax compliant, to why it's important to know your numbers (it's not just for taxes), how to establish a monthly financial process, how to deal with inventory, the difference between income tax, self-employment tax, and sales tax, what tax deductions you should be taking, how to deal with the IRS, what type of business entity you should have, and much more!
I wish I would have had this book six months ago when I went full-time. It is truly the most beneficial book I've read all year. Thank you for writing this! It's truly impressive that someone was able to write a book about taxes that didn't put me to sleep! Thank you!
Lindsey H.
This book is a HUGE help! Mark delivers the answers to all the questions I had about accounting and taxes for my reselling business. Whether you're just getting started or an old pro, Reseller Finance is packed with useful and relevant info.
Judy S.
Very well written and easy to follow, Reseller Finance answered many of my questions regarding accounting and taxes—highly recommend this book to resellers struggling with these types of issues.
Andrea C.
That's not all.
Get the Personal Finance for Resellers
eBook Companion Guide!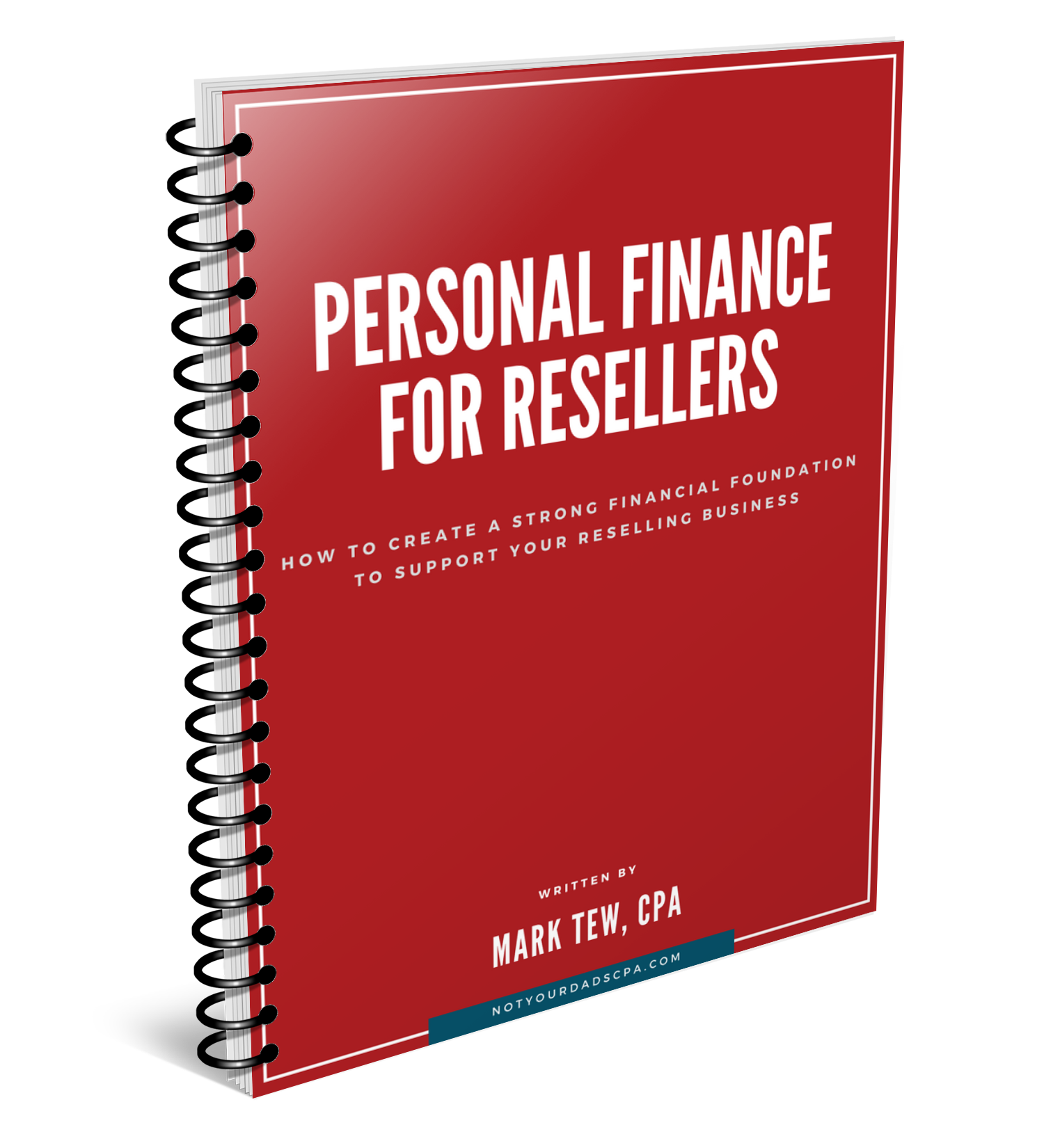 Personal Finance for Resellers eBook
How to create a strong financial foundation to support your reselling business
If you don't have your personal finances in order, layering a business on top can be complicated.
Personal Finance for Resellers is a ten-page companion guide to Reseller Finance that addresses the questions of how your reselling business fits with your personal financial goals.
It discusses 3 critical questions you need to ask yourself:
Why do you sell?
Where are you financially right now?
What's it going to take to get to where you want to be?
Answering these questions will help to determine what you need to be focusing on to take your financial situation to the next level.
Get both for only $13.99
Download both the Reseller Finance eBook and the Personal Finance for Resellers eBook companion guide.
Includes PDF, EPUB, MOBI (Kindle) file formats.
and it's TAX DEDUCTIBLE as a business expense (that's basically a 25+% discount!)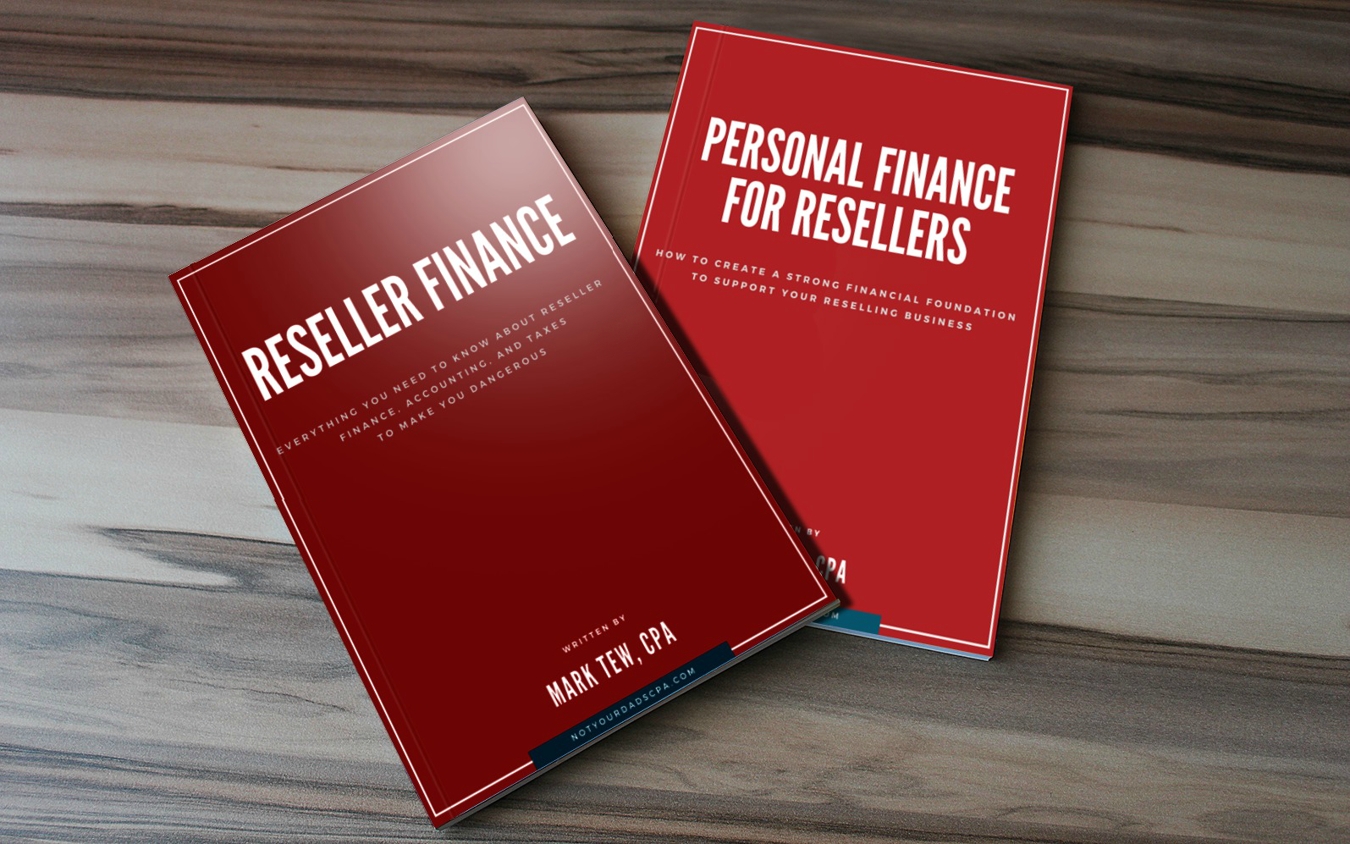 Also available for individual purchase: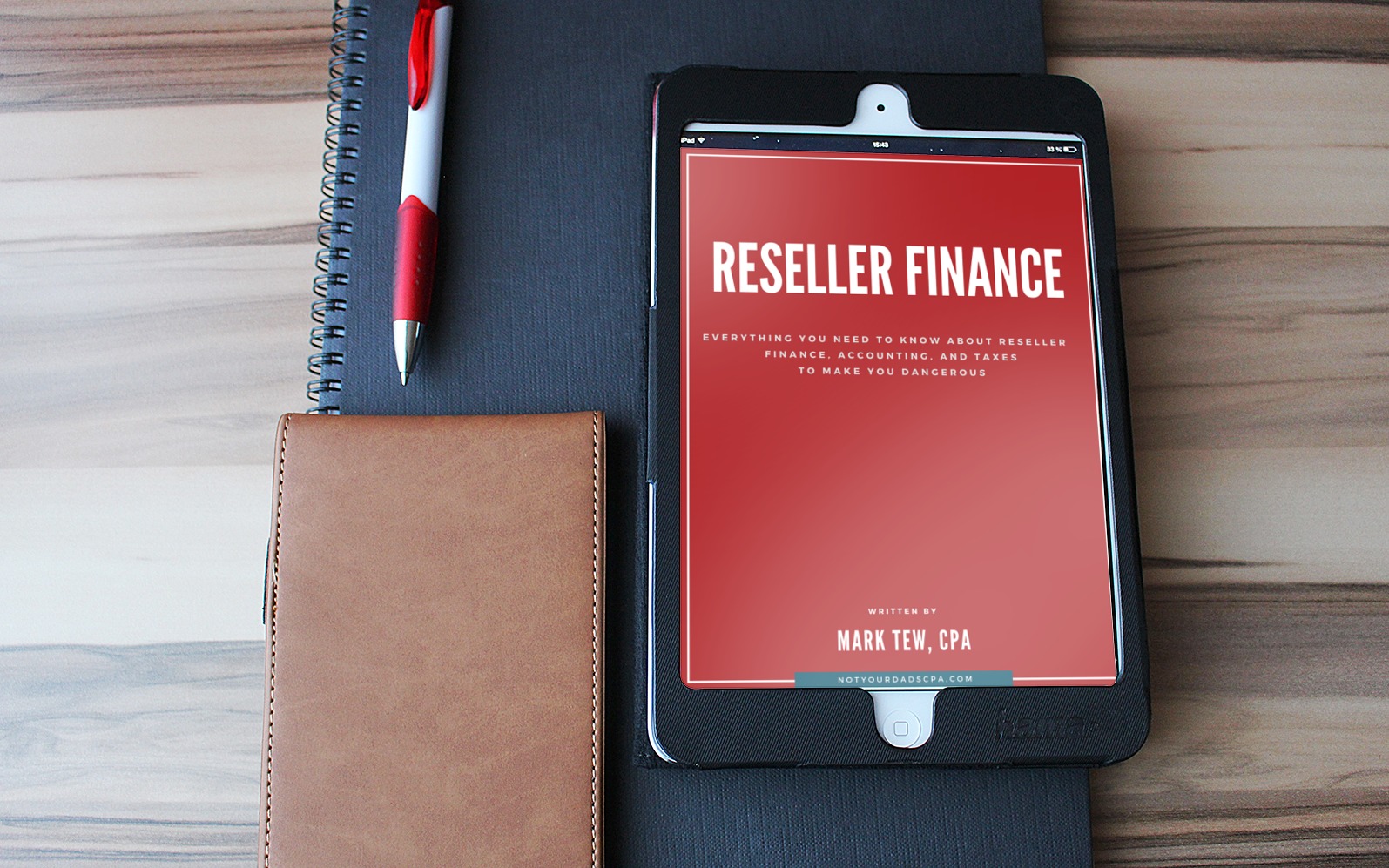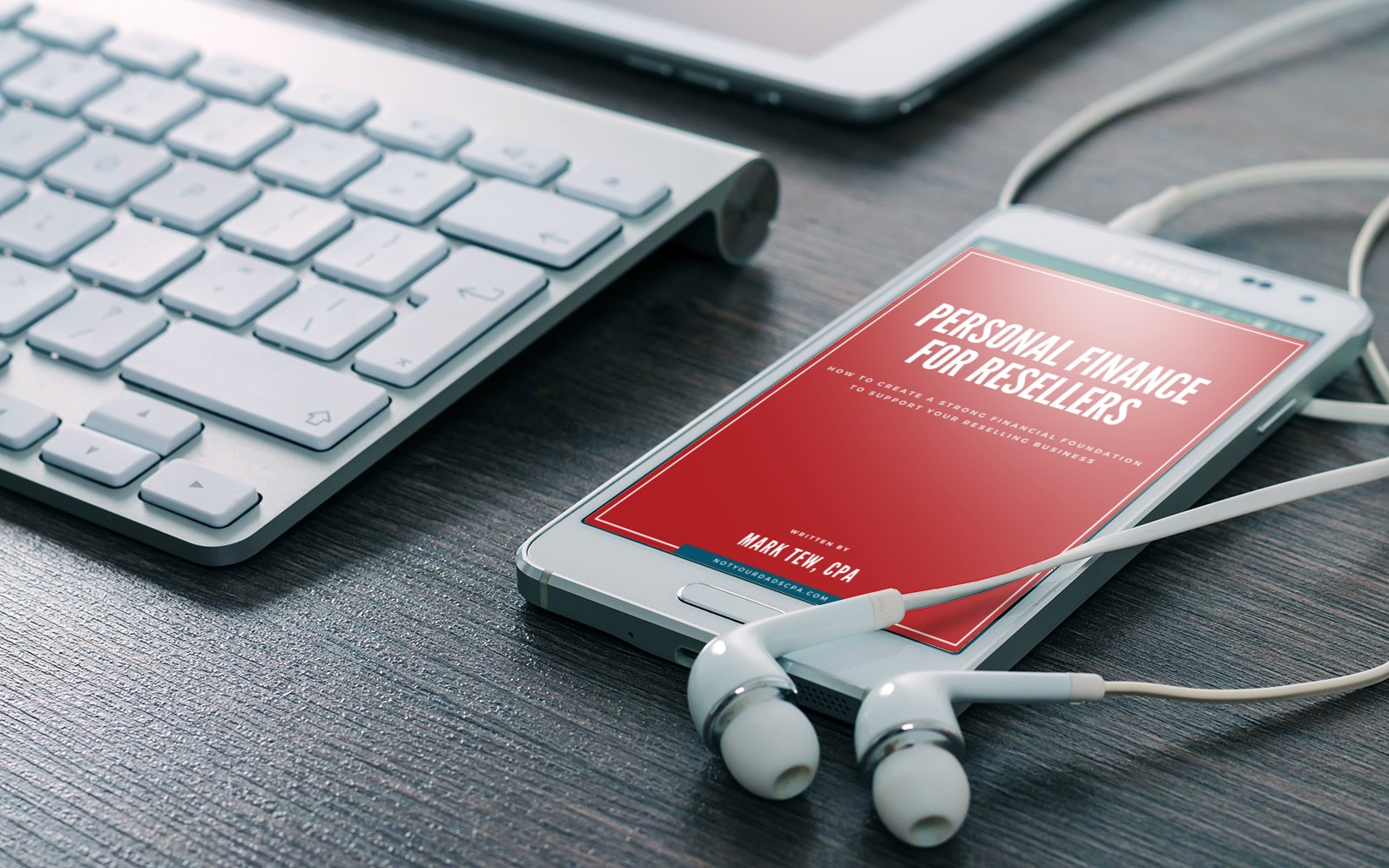 Personal Finance for Resellers