Reseller Finance EBook
Everything you need to know about reseller finance, accounting, and taxes to make you dangerous.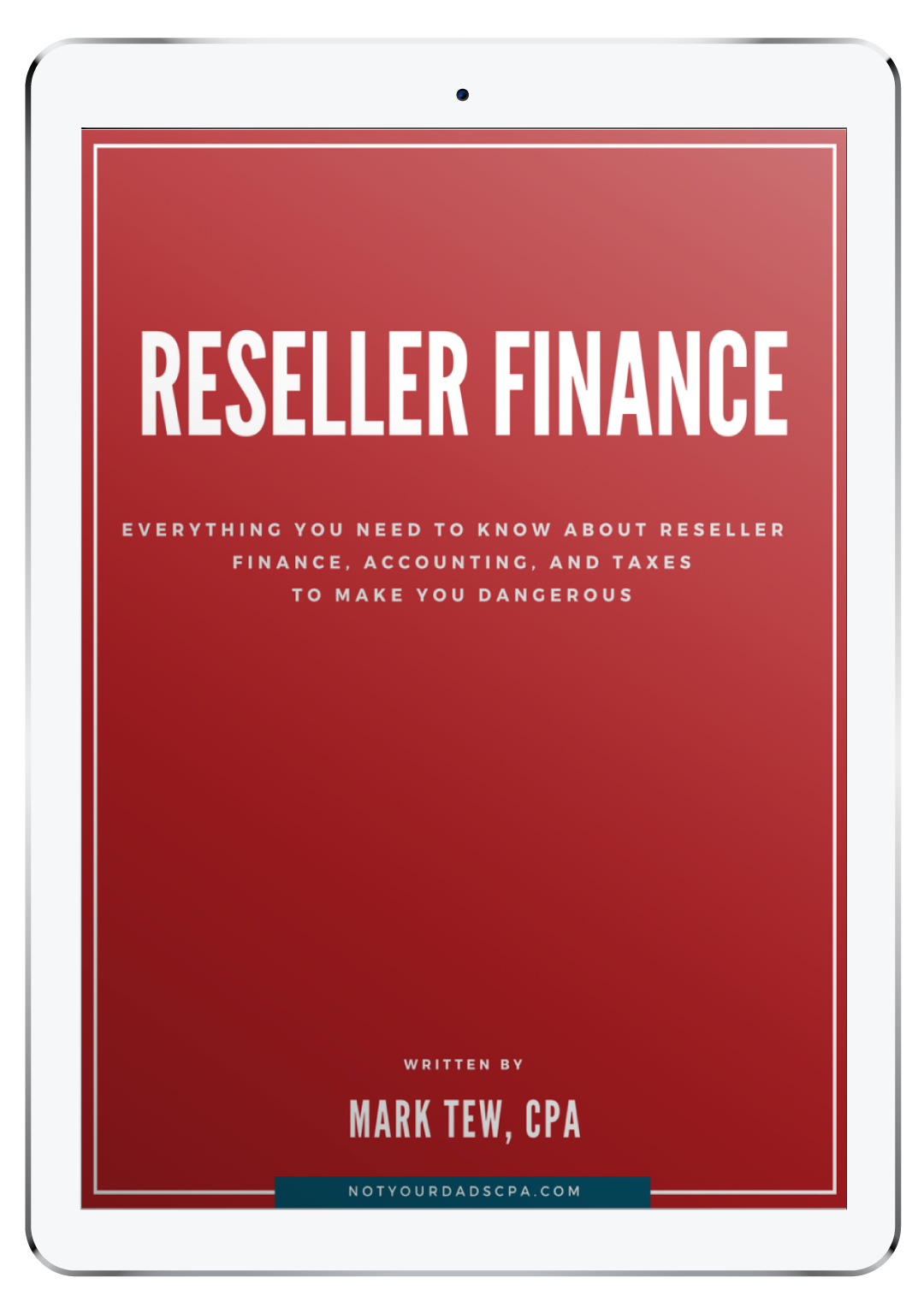 Have you ever asked any of these questions?
My Reseller Finance eBook has you covered.
Do I need to pay taxes?
What if I haven't kept good records?
How should I track my inventory?
How much should I be setting aside for taxes?
Do I need to keep my receipts?
What can I deduct?
Do I need a business account?
Should I register as an LLC?
Do I need to collect sales tax?
Reseller Finance is a 75+ page eBook packed full of answers to the most common questions resellers ask with respect to their business numbers.
We cover everything from how to find the information you need to be tax compliant, to why it's important to know your numbers (it's not just for taxes), how to establish a monthly financial process, how to deal with inventory, the difference between income tax, self-employment tax, and sales tax, what tax deductions you should be taking, how to deal with the IRS, what type of business entity you should have, and much more!