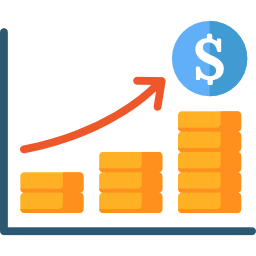 Thousands of businesses are hurting because they lack professional financial insights, but they can't yet afford a full-time CFO or controller.
Virtual CFO
A Virtual CFO is often the ideal solution for small and growing businesses. Hiring a full-time CFO can cost over $200,000 per year, and that's not even including bonuses and benefits. My Virtual CFO services provide you with expert support at a fraction of that cost. My experience uniquely positions me to help you guide your business to success.
Virtual Service Tiers
All services are tailored to the specific needs of the business. In general, I offer 4 tiers of service:

Bookkeeping is usually the last thing on business owners' minds. I offer cloud-based accounting and bookkeeping services that will ensure that your books are up-to-date and finished on time, every time.
Financial analysis is critical to understanding what is driving your profitability. This tier includes historical analysis, financial planning & forecasting, and tax return preparation.

The controller level includes more detailed forecasting, management of AP/AR, and we start to look bigger picture with strategic planning.

In addition to any combination of the above services, the CFO level manages 3rd party relationships (bank, insurance, etc.), tracks key performance metrics, and assumes responsibility for providing financial insights that drive profitability.
As your Virtual CFO, I can do virtually anything a full-time CFO would
at a fraction of the cost.
Virtual CFO Benefits…to mention a few
Time
More time to work on your business instead of working in your business
A listening ear
A professional to bounce ideas around with to help you navigate business strategy
Current information
Frequently updated forecasts to reflect new information or industry changes
Negotiations
Assistance with contract negotiations for financing or insurance
Insight
Better insight into your business finances leading to better decision making
Extra hands
Additional hands to train or manage (or act as) your finance and accounting personnel
Big picture
Assistance in defining long-range plans and the quantification of goals
Process development
Development and implementation of collection, controls, or accounting procedures
Peace of mind
The peace of mind from having a financial professional monitoring and strengthening your controls and financial operation
Clear metrics
Improved transparency and quality of financial metrics
Liaison
Liaison with 3rd parties such as vendors, banks, insurance companies, etc.
Custom Analysis
Detailed profitability, tax planning, cash flow management, trend analysis, capital budgeting and analysis of fixed assets, custom processes or metrics
Get a free consultation
Let's talk to see if you are a good fit for my Virtual CFO services.