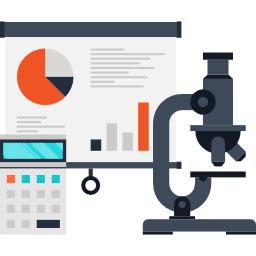 Ever wonder if you are running things the best way?
You're not alone.
Business Review
Many new business owners struggle with uncertainty surrounding the most effective structure and operation of their business. A good portion of my clients initially came to me because their businesses were growing faster than expected without having the proper financial and operational systems in place.
You know your business. You are getting good at selling stuff online, writing articles, baking donuts, or doing whatever it is you do. You spend a lot of time developing and delivering your products, keeping customers happy, and managing the day to day.
That often means you have less time for making strategic decisions about how to optimize operations and grow your business. You have probably found that some of these questions are often lurking somewhere in the back of your mind:
Are we doing things the best way?
What am I doing wrong?
What could I be doing better?
Am I compliant?
What are my opportunities?
What are the threats?
Am I investing in my business the right way?
Where are we going?
If you have any of these questions, a thorough and objective business analysis by a financial professional and licensed CPA can provide you with the insight needed to take your business to the next level.

Sometimes you just need a fresh set of eyes to look things over.
A fresh set of experienced eyes, that is.
Assessment and Strategic Blueprint
With custom solutions, recommendations, and even implementation and training, the business review will give you the peace of mind about how your business is performing in the market place.
An effective business finance and operations assessment is designed to answer critical business questions such as:
How is the business performing?
Are sales and marketing activities effective?
Do we have the right people in the right places?
How do our products compare to those of our competitors?
How is our pricing? Are our products positioned properly?
What are the industry trends? How should we respond to them?
Do we have the right financial and operational systems?
Are we best positioned for future success and growth?
I will then provide you with a Strategic Blueprint, which maps out the plan and provides a timeline with actionable steps that lead you toward your goals.
The Business Review has 2 main components:
1. The Assessment tells you where you are.
2. The Strategic Blueprint tells you where you are going, and how you are going to get there.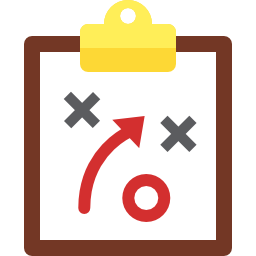 How it works
Not every small business needs a full-blown financial & operational assessment of every activity in their business. Sometimes you just want to know if you're doing your bookkeeping right or if there is some obvious way you are leaving money on the table. Many business owners aren't sure what the root problems are let alone how to solve them. In order to accommodate the wide array of business review needs, there are 3 loosely defined tiers of business review, each customized to your individual business needs:
There are 3 loosely defined tiers of business review:
| | | Tier 1 | Tier 2 | Tier 3 |
| --- | --- | --- | --- | --- |
| 1 | Provide requested information | ✓ | ✓ | ✓ |
| 2 | Provide solution to the problem | ✓ | ✓ | ✓ |
| 3 | Identify other potential problems | | ✓ | ✓ |
| 4 | Provide recommendations | | ✓ | ✓ |
| 5 | Assist in implementation | | | ✓ |
| 6 | Training on resolving similar problems | | | ✓ |
| | | $0-$2K | $1K-$3K | $2K-$5K |
Tier 1
This level of business review is a specific job for a specific problem. Sometimes you know exactly what you need fixed, but you're not sure how to go about it. Maybe the information needed or solution required may not fall within your expertise. Or you might just not have the time to deal with it. You may be trying to determine how much tax you owe, how to create financial statements, whether to adopt a certain financial policy, if you should add a new product, or you may simply be wondering if you are running a certain aspect of your business correctly.
Tier 2
Sometimes what you think is the problem may only be a symptom of a larger issue. At this level of business review, I help you define the real issues facing your individual business and diagnose the roots of your troubles. Once these areas are identified, I provide custom recommendations for how to most effectively deal with them going forward.
Tier 3
In this level, I take it one step further and personally help you to implement the solutions that will set your business up for future success. I also teach you and make sure you understand how to avoid and solve similar problems in the future.
Contact me about your business review
Really. Send me a note. It's free. No one's issues are too small. I'd love to see how I can help.